Back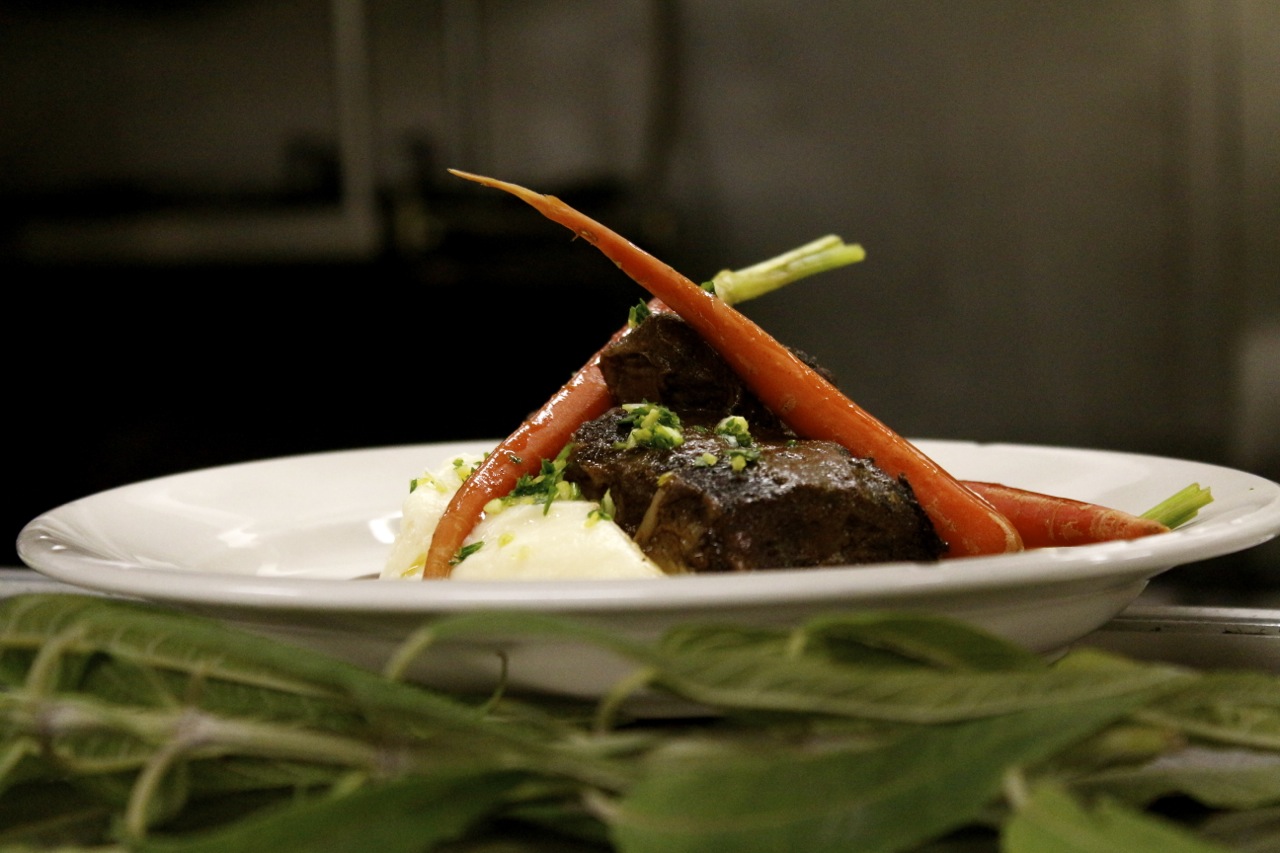 Delivery or Take Out
Individual pricing now available!!
All menu options are subject to change.
Appetizer
Goat Cheese and Crostini Appetizer
Pepper Crusted Goat Cheese with Poached Garlic, Roasted Red Peppers & Kalamata Olives with
Toasted Crostini
Beef Short Ribs Dinner
Red Wine Braised Beef Short Ribs with Port Demi & Gremolata
Twice Baked Potatoes with Sour Cream & Scallions
Seasonal Vegetables
Chicken Parmesan Dinner
Parmesan Crusted Chicken Breast with Cheesy Alfredo Sauce
Pappardelle Pasta with Roasted Grape Tomatoes & Fresh Basil, Seasonal Vegetables
February Only - Roasted Vegetable and Ricotta Crepes Dinner
Fresh Crepes Wrapped with Roasted Vegetables and Ricotta Filling
Meyer Lemon Buerre Blanc
Garlic Scampi
Pure Farm Raised Prawns Sautéed with Garlic, Chardonnay and Butter
Pasta with Roasted Grape Tomatoes & Fresh Basil, Seasonal Vegetables
March Only - Fish Wrapped in Parchment Dinner
Tilapia Filet Steamed with Teriyaki Braised Vegetables and Potato Wedges Baked in Parchment
Ginger Aioli
March Only - Roger Rocka's Signature Burger Dinner
8-ounce Charred Beef Patty with Provolone, Caramelized Bacon, Smoked Tomatoes, Pickled Red Cabbage & Garlic Aioli inside a Toasted Brioche Bun
Seasoned Matchstick Fries
Side Salad
Caesar Salad
Chopped Romaine Salad with Focaccia Garlic Croutons
and Shaved Parmesan, Creamy Caesar Dressing
ALCOHOL CAN ONLY BE PURCHASED AND RECIEVED BY PERSONS OVER 21. I.D. MAY BE REQUIRED
Delivery Fee $10.00 (
Due to time constraints, we are able to deliver only in the area of Kings Canyon to Herndon and Clovis Avenue to Brawley.
)
Take Out available.
Call the Box Office(559-266-9494 or 1-800-371-4747) Tuesday and Wednesday 1pm to 5pm, and Thursday thru Saturday 12pm to 7pm (or end of service.)
We stop taking online orders at 1:30pm on service days, however you can call the Box Office at 266-9494 or 1-800-371-4747
if you'd like to inquire about purchasing meals day of.
Order online below.
Location
Roger Rocka's Dinner Theatre – 1226 North Wishon Avenue Fresno, CA 93728
Box Office: (559) 266-9494